Get Fit to Get Laid | Dating | Attract Women | Better Sex | More Sex
Discover the Secrets About Women that Most Men Will Never Know - From a Woman
Category:
Self-Help
Sabrina Domenosky
Nov 29 2012
This is your personal invitation to continue to get the inside scoop on what women think about men but would never tell you! Sabrina and the Get Fit to Get Laid crew has moved to a new network! Yep, it's still a FREE iTunes podcast and yep, the aim of ...
Sabrina Domenosky
Feb 24 2011
What is Get Fit to Get Laid? | GFTGL Episode #1
In this episode you'll discover how the show can:

Give you rock solid confidence even around the most beautiful women
Improve your physical appearance with little to no effort on your part
Take your...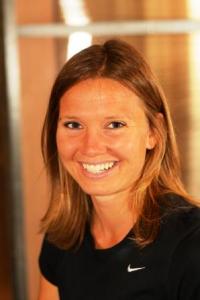 About Sabrina Domenosky
Click here to see the full author's profile
Recent Episodes
Your Personal Invitation | GFTGL Podcast Episode #13
What is Get Fit to Get Laid? | GFTGL Episode #1