Discover the Secrets About Women that Most Men Will Never Know - From a Woman
Your Personal Invitation | GFTGL Podcast Episode #13
Sabrina Domenosky
Nov 29 2012
This is your personal invitation to continue to get the inside scoop on what women think about men but would never tell you! Sabrina and the Get Fit to Get Laid crew has moved to a new network! Yep, it's still a FREE iTunes podcast and yep, the aim of the show is still to get you laid (and maybe, just maybe, get you kicking ass in a few other areas of your life as well)!
What does this mean for you?
Sabrina's going to share with you:
Weekly Kick Ass Episodes. (Management's holding her to this. So you're guaranteed a new show each week.)
What all women subconsiously sense (and are attracted to) in men.


Tools any man can use to get over the fear of talking to women.


How you can increase a woman's sex drive 10 fold.


How to stop settling and start attracting 10's.


Plus lots of other NINJA stuff on how to get laid (and improve all aspects of you life) fast!
To instantly access the new Get Fit to Get Laid podcast episode click here http://getfittogetlaid.com/itunes then click "view in iTunes". Now hit the "Subcribe Free" button and you're in!!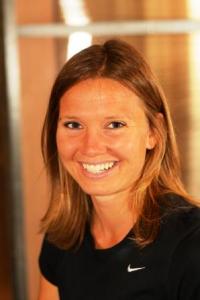 About Sabrina Domenosky
Click here to see the full author's profile
Recent Episodes
Your Personal Invitation | GFTGL Podcast Episode #13
What is Get Fit to Get Laid? | GFTGL Episode #1